Personal training made convenient
Published by HealthFitness on July 12th, 2022
With a busy schedule, including frequent travel, Jim, president of Broadway Across America, appreciates the convenience of having a gym just down the hall from his office. "I'm always nudging my team to go down the hall; encouraging them to get a workout in," says Jim. "It's just good for everyone, and it helps support a healthy environment."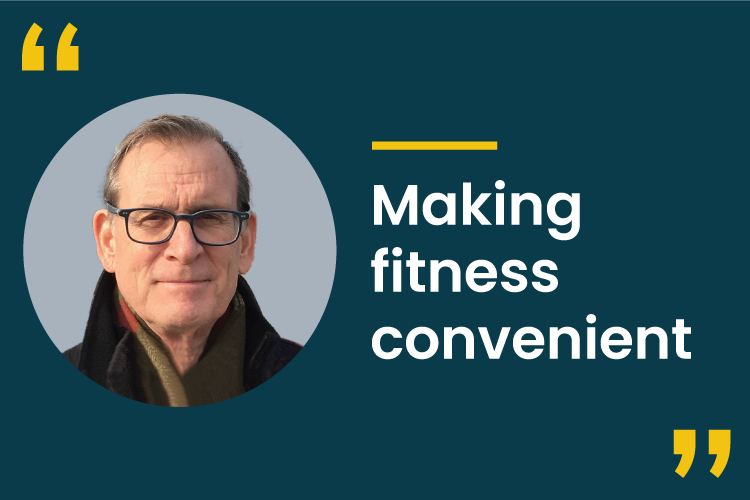 Making it easy and convenient matters for engagement
Prior to taking advantage of the 'gym down the hall,' Jim was working out at a local boutique fitness chain that then closed. "I wanted to continue my twice weekly personal training sessions but wasn't sure where," says Jim. Around the same time, The LaSalle Plaza Fitness Center opened in the same building as Jim's office, making it easy for him to continue his commitment at an even more convenient location.

Jim enrolled in personal training with trainer Chantelle and continued his 60 minute workouts twice a week, focusing on his goals of building strength, improving his sleep and staying active as he ages. "I really appreciate how Chantelle makes it easy," says Jim. "She keeps track of my workouts, my form and always helps me progress by adding in different elements and reps."

When time is an issue, Chantelle has been able to condense Jim's workouts to 30 minutes, which he appreciates given his often hectic schedule. "Getting the same workout done in 30 minutes when I don't have a full hour helps me stay on track and gives me some flexibility with my schedule, which has been really nice," says Jim.

Recently, when a hip issue started to affect Jim's activity level, his doctor recommended physical therapy. Chantelle structured Jim's workouts around improving his hip strength and flexibility to support his physical therapy work. "Both are working," says Jim. "I'm thankful I'm able to do things without the pain that was there before."

Learn more
Learn how HealthFitness personal training helped Amy get healthier and lose 100 pounds.

Connect with us for a no-obligation meeting and to learn more about our fitness and wellness solutions.