Making a difference in the communities we serve
Published by HealthFitness on January 9th, 2023
Headquartered in Dublin, Ohio, Cardinal Health is a leading health care services company that partnered with HealthFitness to manage the company's two fitness center locations in Dublin and Mansfield, Mass., and reach and motivate employees to care for their health.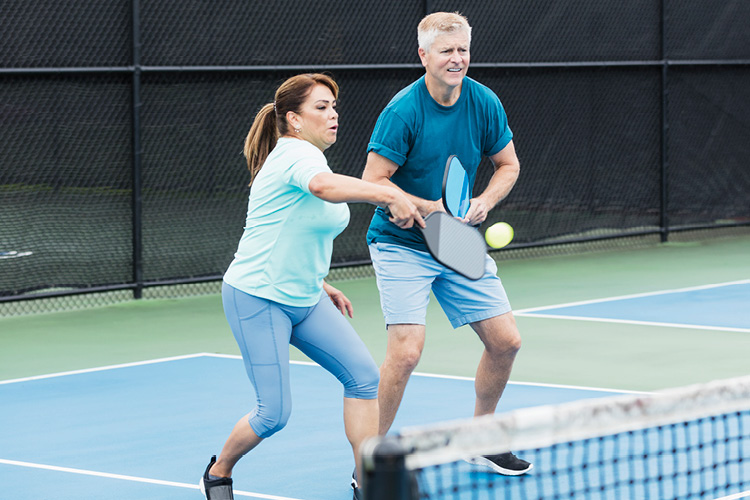 Program manager Drew credits his staff of three HealthFitness employees for building a strong community at the Dublin fitness center, where they provide a busy and continuous schedule of health and fitness programming, helping employees meet their full potential both physically and mentally.
Challenge
Cardinal Health wanted to increase employee recruitment and reduce turnover due to uncertainty and challenges from the pandemic. We know that health and wellness-related benefits are important to employees, with 88 percent of employees stating that health benefits were extremely important, according to SHRM.
"We attract people to the corporate campus to enjoy the fitness center and lead activities that extend our reach beyond the fitness center," Drew says.
Solution
The HealthFitness staff teamed up with human resources to boost awareness and highlight Cardinal Health as an employer of choice. One way the HealthFitness team helps is by sponsoring the Dublin Chamber Corporate Charity Cup community fundraiser.
Throughout this event, employees from area businesses compete in fitness challenges to promote employee wellness and community involvement. Drew is charged with marketing and encouraging employees to participate. He recruits up to 30 percent of participants from the fitness center. "The event connects employees and helps them make a difference in the community," he says.
Results
Success for Drew is filling the rosters with Cardinal Health employees and watching them enjoy the event. "I'm proud the company has won the Cup a few times, but the real winners are the employees and the charities that receive the donations," he says.
This year's team included 75 Cardinal Health employees who competed in 21 fitness events. They had the strongest showing—comprising 19 percent of the 400 participants. Not only did this showcase Cardinal Health, but the company tied for second place and made a donation to the American Heart Association.