Building community in new ways at the fitness center
Published by HealthFitness on June 11th, 2023
A leading automotive manufacturer partnered with HealthFitness in 1992 to manage its 45,000-square-foot corporate fitness center and engage the company's 8,000+ employees — as well as their families — in health and wellness.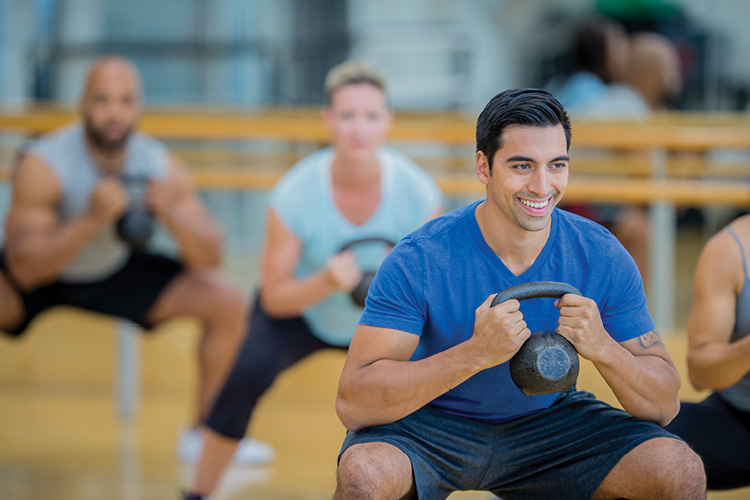 HealthFitness Manager Amy leads a 25-member team that connects and empowers employees to improve their quality of life at work and at home — not only in fitness, but also their overall health and wellness. The company's goal is to provide an effective way for its workers and their families to adopt healthy lifestyle behaviors, resulting in improved productivity and enriched lives.
Challenge
During the last two years due to the challenges of the pandemic, utilization of the fitness center decreased, and the fitness center lost 25 percent of its membership. After the fitness center reopened, the team focused on building steady growth in order to return to pre-pandemic levels.
"The employees were looking for connection and accountability," Amy says. "In response, we focused on providing more programs to help build community among members and increase our value to
our members."
Solution
To help bring people back to the fitness center, the team connected with members in new ways, including offering pop-up group fitness classes in new formats that were not on the regular group exercise schedule. "Our pop-up classes have done really well," Amy says. "We've learned that last-minute classes helped boost participation."
The team also focused on simple incentive programs that could be completed both on-site and at home to support those working a hybrid schedule. Members liked the flexibility of the programs as well as the accountability they provided.
Results
The team's focus on building community and connection has resulted in a steady increase of revenue and fitness center utilization. Since January 2022, the total number of fitness center visits increased 167 percent, personal training sessions increased 142 percent, and group exercise participation increased 40 percent.
"While we aren't fully back to where we were in 2019, we are nearly there," Amy says. "We feel confident we will reach our goals — and even exceed them."