3 ways the future of corporate fitness should look different
Published by HealthFitness on July 19th, 2021
Helping employees stay connected and caring for their wellbeing has never been more important. With the growing number of changes in the physical workspace, employers must find new and sustainable ways to reach employees wherever they are to support their physical, social and emotional health.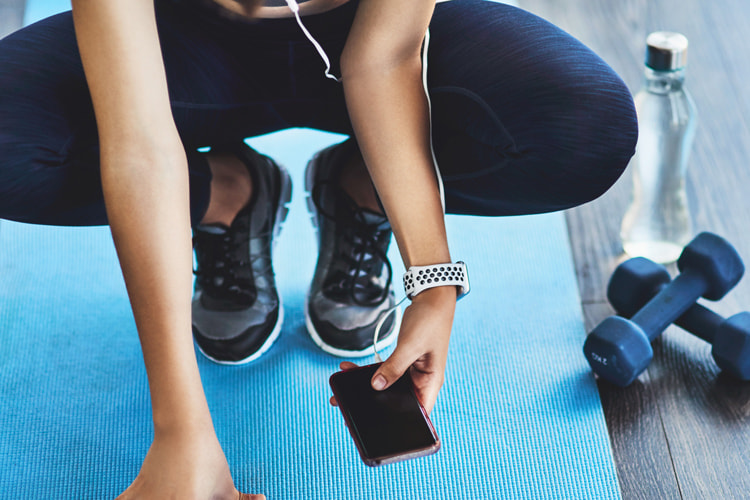 Where corporate fitness centers used to be the physical place employees could go to take a break, move and connect, fitness centers will now need to provide the physical and virtual space that gives employees the same opportunity to do just that—and even more.
In order for employers to move forward, engage employees and help them make connections, here are three ways the future of corporate fitness should look different.
1. Create borderless and limitless communities
Corporate fitness centers have allowed employers to not only offer an opportunity for employees to care for their health, but also a place for associates to connect and deepen their relationships with each other. A benefit that allows employees to feel cared for and valued, which, in turn, leads to a sense of belonging.
Employers must think twice before letting this benefit go—or closing their corporate fitness centers for good—and should maintain this valuable community experience, just in a different way.
Employers should plan to deliver a virtual experience that mimics the on-site experience that is borderless and limitless.
2. Leverage technology by intent, not necessity
While tools like WebEx, Zoom and Teams definitely have served their purpose, there is now an opportunity to create and leverage technology based on intent, not necessity.
Employers will need a partner who can play a leading role with all of their wellness vendors to create a seamless experience for their employees. Employers want deep, data-driven integration, segmenting and targeting where programs representing subjects like stress, resiliency, mindfulness, sleep, and safety are offered to the right people at the right time.
In fact, there's a new term, "relevance as a service," that has broad implications for the corporate fitness industry. The thinking is that consumers, used to constantly evolving digital services and physical spaces, will expect relevance as a service—meaning services and experiences that constantly adapt around the changing needs of the participants.
3. Provide a people-driven approach
After spending so much time at home, employees are looking to on-site fitness and health professionals who can help provide a sense of community—because it often won't happen on its own.
During the pandemic, our on-site fitness and health staff, even though they, too were working remotely, became the thread that kept employees together.
Through educational webinars, group classes and various fitness and health challenges, they were able to help mirror the face-to-face interactions our employee fitness center members were so desperately missing.
Our people helped create a sense of community once limited to neighborhood gyms and fitness centers. Employees seek this community when they return to the workplace, remain working virtually or most likely, some hybrid of the two.
Making connections to engage more people
The future of corporate fitness will certainly look different. And if corporate fitness vendors and HR and benefits leaders work collaboratively, it will bode well for ongoing employee wellbeing and employer bottom line.
It comes down to providing a solution that combines best-in-class products with best-in-class people and ensuring employees can access this solution when and where it's convenient for them.
We recently introduced HealthFitness360®—a digital space that makes it easy for employees to connect on any device—desktop, tablet or smartphone, to find our best-in-class content and experiences led by our best-in-class people. Our aim is to reach, motivate and educate your people whenever and wherever works best for them.
The future of corporate fitness will be a seamless experience of on-site and virtual fitness and health solutions—a true hybrid. Those who tend to focus on one solution to the detriment of another will get left behind.
Connect with us to learn more.
HealthFitness360 is a registered trademark of Health Fitness Corporation.